Installing DSSA™ on IIS

[1] Installing DSSA™ for IIS uses a familiar seven step Windows® wizard and the config.txt file can be modified directly using the wizard dialog rather than editing it manually using a text editor. The UID Key also appears in the wizard dialog and should not be tampered with.
Important Note: Before modifying any information in this wizard dialog, contact the AACD™ Team for advice. Incorrect changes to this text entry will result in the DSSA™ malfunctioning.
Wizard Step 1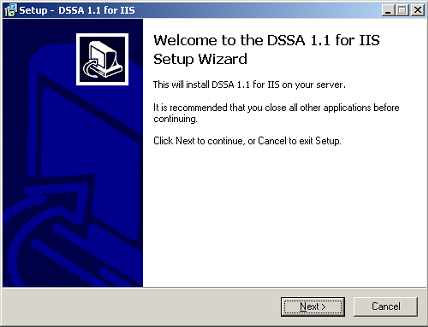 Wizard Step 2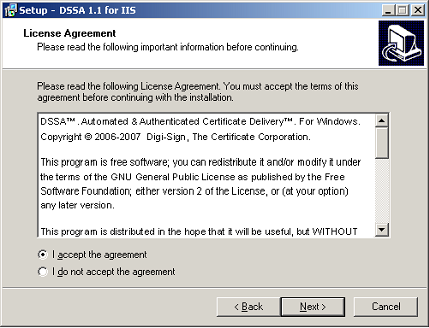 Wizard Step 3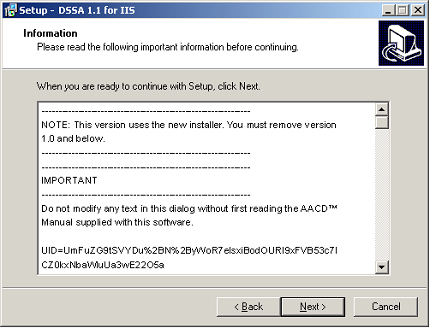 Wizard Step 4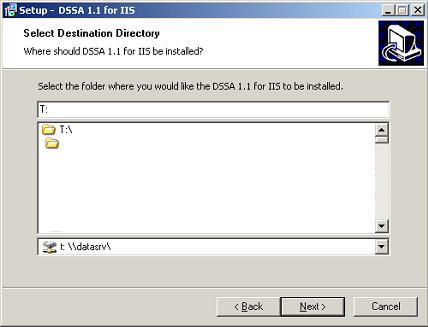 Wizard Step 5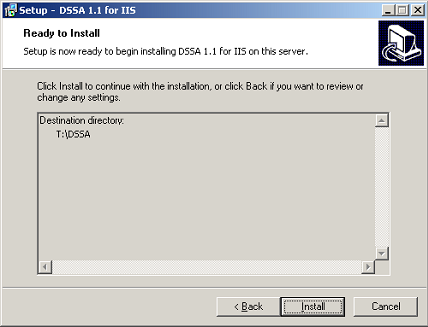 Wizard Step 6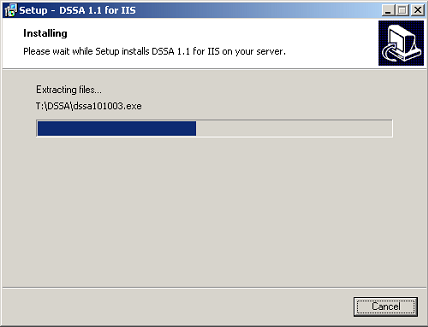 Wizard Step 7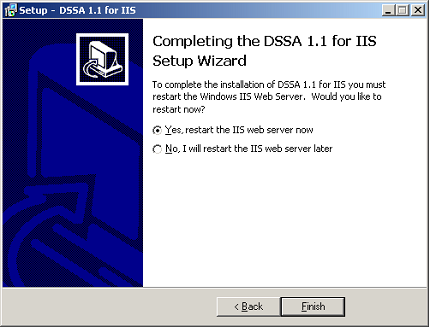 Once the wizard is successfully completed and the software is installed without error, the command prompts required to activate the software are input to conclude the process (see sub section 4.5).
If the following error screen appears, restart the IIS web server and restart the Wizard.